When you receive our LCD digital microscope, please follow these steps to quick start.
Step 1,  open box and unpack the items.
Step 2, Install battery.
Step 3, Insert MicroSD Card.
Step 4, Turn on microscope.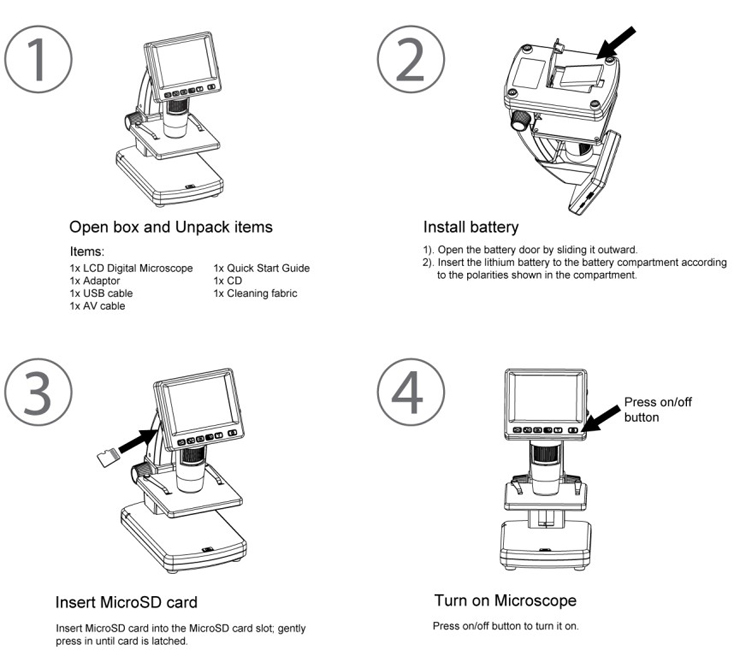 Step 5,  Put object to be observed on stage.
Step 6, Rotate Wheel A to bring the object near to the microscope tube.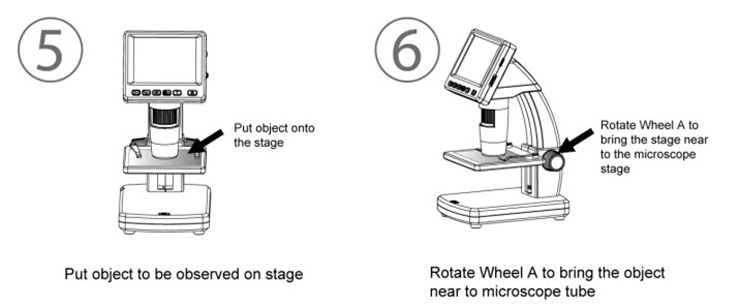 Step 7, Rotate Wheel B to get a clear focus.
Step 8, Rotate Wheel C clockwise to lock the stage.
Step 9, Press capture button to take a photo or record video.
Step 10, You can connect to computer or TV.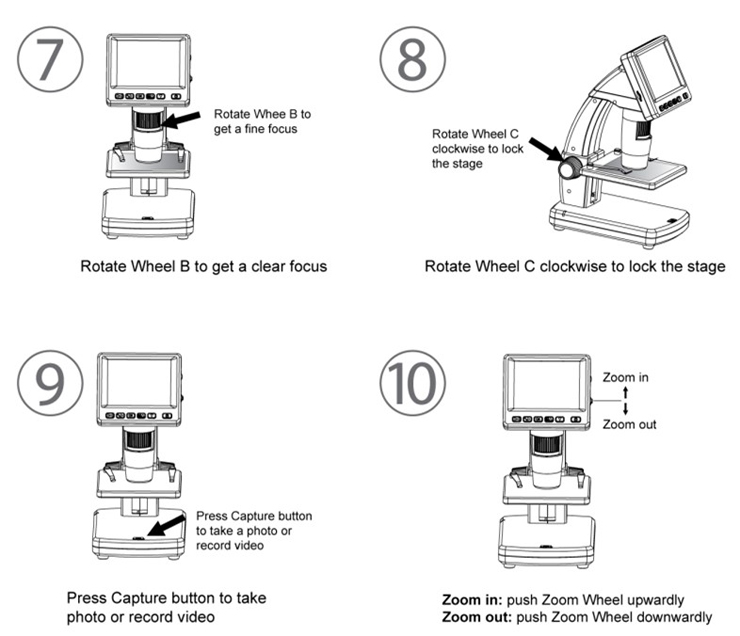 Reader's Comments
mhobbs
June 27th, 2013 at 2:55 am