The MustHD 7 inch LCD field monitor is a high-quality production monitor that combines light weight and affordability.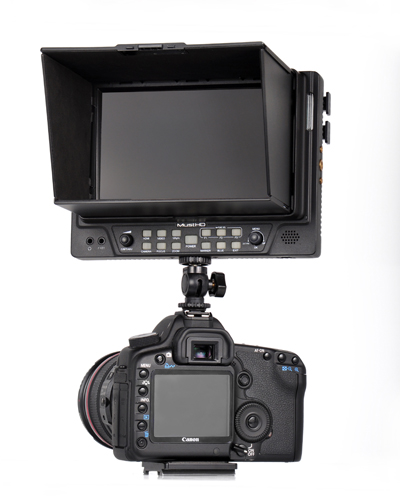 7 inch MustHD Field Monitor for DSLR Camera
It also provides intuitive control with 1280 x 800 image quality, 800:1 contrast ratio to keep your images sharp, perfectly framed, and always in focus. It is very easy to use this monitor with the advanced functions. The knob control can help you to control the menu to adjust the functions, focus, exposure, false color, blue only and so on. You could call up the specific function by the self-defined key.
Price:$295
It is a great value field monitor. For more details: MustHD 7 inch LCD Field Monitor for DSLR Camera.
Reader's Comments
Peter
September 6th, 2013 at 2:11 am


admin
September 24th, 2013 at 6:09 am


admin
January 11th, 2014 at 6:51 am