Many photographers often look for one piece of photography equipment-field monitor. We may spend thousands dollars on cameras, lenses and so on, but we often buy a cheap monitor.
If you are serious about the images, I would suggest buying a high quality feild monitor. We pay much attention on the camera or lens, ignoring the the importance of monitor. If in the end we are viewing the images on a poor, low contrast and limited gamut monitor, why we spend so much on top photographic equipment.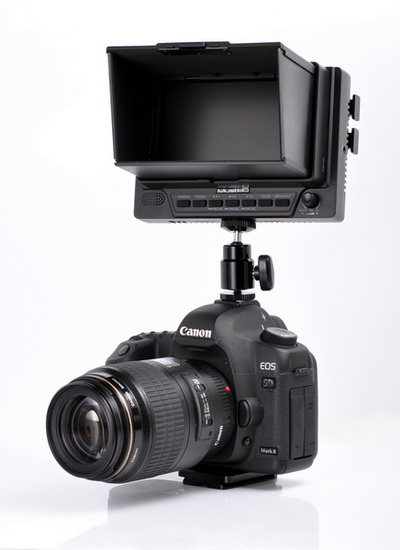 What Function Monitor Do You Need?
The better field monitors on the market today will have some important features to manipulate the image coming down the HDMI cable. They are focus assistance, fit marker, zoom, scan, exposure, false color and so on. Focus assistance finds sharp lines in the image and highlights them with a highly-exposed white line, speeding up your focus-pulling abilities while shooting in the field, reducing fatiguing the camera operatior's ability focus by eye alone. Marker is superimposed graphical borders that show you where the frame ends on different kinds of screens, enabling you to quickly see how your work will display on different sized screens.

MustHD Field Monitor
Do not Forget to Calibrate Your Monitor!
One you get your field monitor, make sure you calibrate it. Calibration is a must. If you do not want to spend out on a hardware calibratior, at least look at software versions.
Do your research online reviews.
There are many choices for you. Do your research online reviews. You may get the best field monitors.